Delphi Investors Meeting 3D Projection Mapping
Delphi, a world-leading automotive technology enterprise focused on improving vehicle safety, efficiency and connectivity, aimed to increase its market value by demonstrating to the investment community its organizational and technological advances since emerging from bankruptcy turn-around.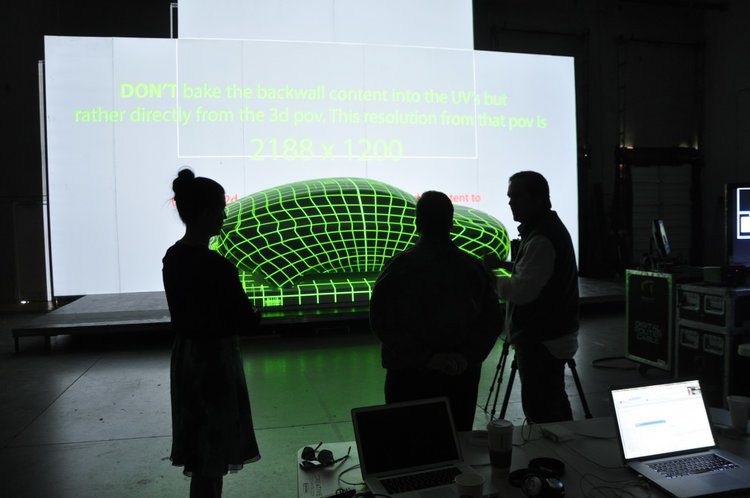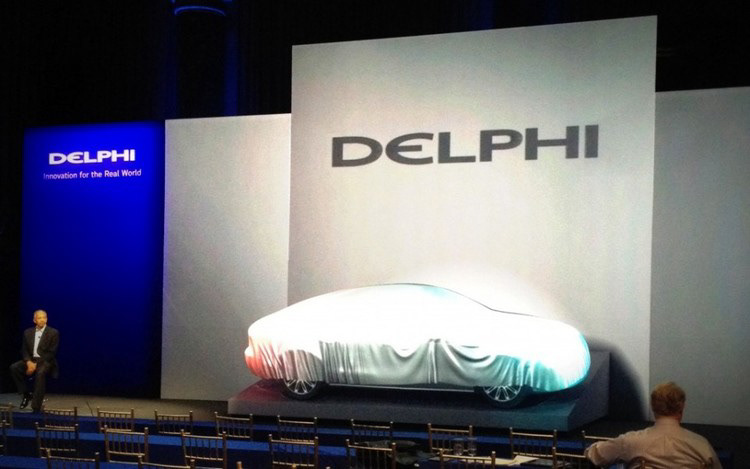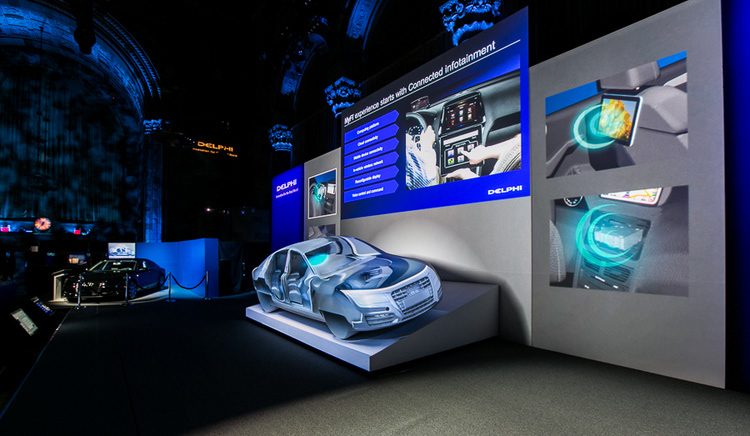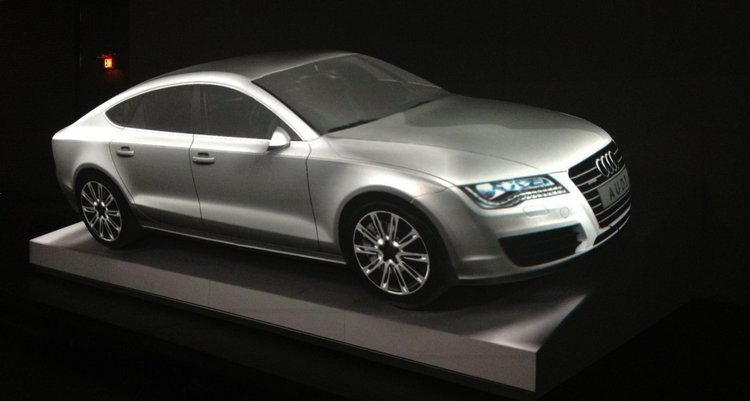 A 36' wide backdrop and a full-sized model car were transformed with projected overlays of 142 individual 3D content segments. Eventually incorporating lighting for the event stage, all the 3D projected content was specifically designed and cued to optimize the effectiveness and impact of each speaker's presentation. A 688 sq. foot projection backdrop and life-sized car sculpted from high-density foam and covered with ultra high contrast "Goo" TM projection paint provided the canvas for Delphi's 10 presenting executives.
Custom designed content scenarios allowed speakers to elaborate on Delphi's products and offerings by illuminating specific components of the car in realtime and full 3D. The installation utilized five 18k HD Christie Roadie Projectors and the D3 projection software to enable a 270 degree viewing angle with correct perspective from three audience vantage points.
The presentation was viewed by 120 analysts and investors live and an additional 300 online via a live stream. Delphi's stock closed up 5% the day of the event and then 20% by the end of that same quarter – representing nearly a $2 billion increase in the company's overall value.